Mycology and Edible Fungi Laboratory

Head
Members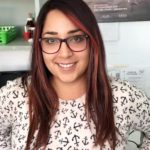 Support Staff
Martín Sierra Marina - UNSAM
Research Lines
Biodiversity of fungi belonging to the Agaricales group: fungi with lamellae.
Study of the adaptation of wild species to substrates and intensive cultivation.
Effect of Mevinolin (Lovastatin) on natural populations of nematodes and saprophytic fungi.
Influence of the witch's ring-forming fungus Clitocybe melliolens (Agaricales, Basidiomycetes) on pasture development.
Arbuscular mycorrhizae in Lotus glaber from the salty river depression (Province of Buenos Aires) and its possible influence on the resistance mechanism to saline stress of the plant.
Effect of high temperature heat treatments (TAT) on the development of pathogenic fungi in strawberries.